Hello Ventor Users,
We're thrilled to share the latest update – Odoo v17 has just hit the market, and we're proud to announce that Ventor is already compatible with it. Your inventory management solution is always ahead of the curve.
To dive into the Odoo v17 experience, please ensure you've updated Ventor to the latest version. This will enable you to connect Ventor with Odoo v17 and explore its new features and enhancements.
Have some hiccups along the way? No problem! If you encounter any issues using Ventor with Odoo v17, please report them here, and we'll work diligently to resolve them quickly.
Thank you for choosing Ventor. Stay updated, stay efficient, and stay on the cutting edge with Ventor and Odoo v17!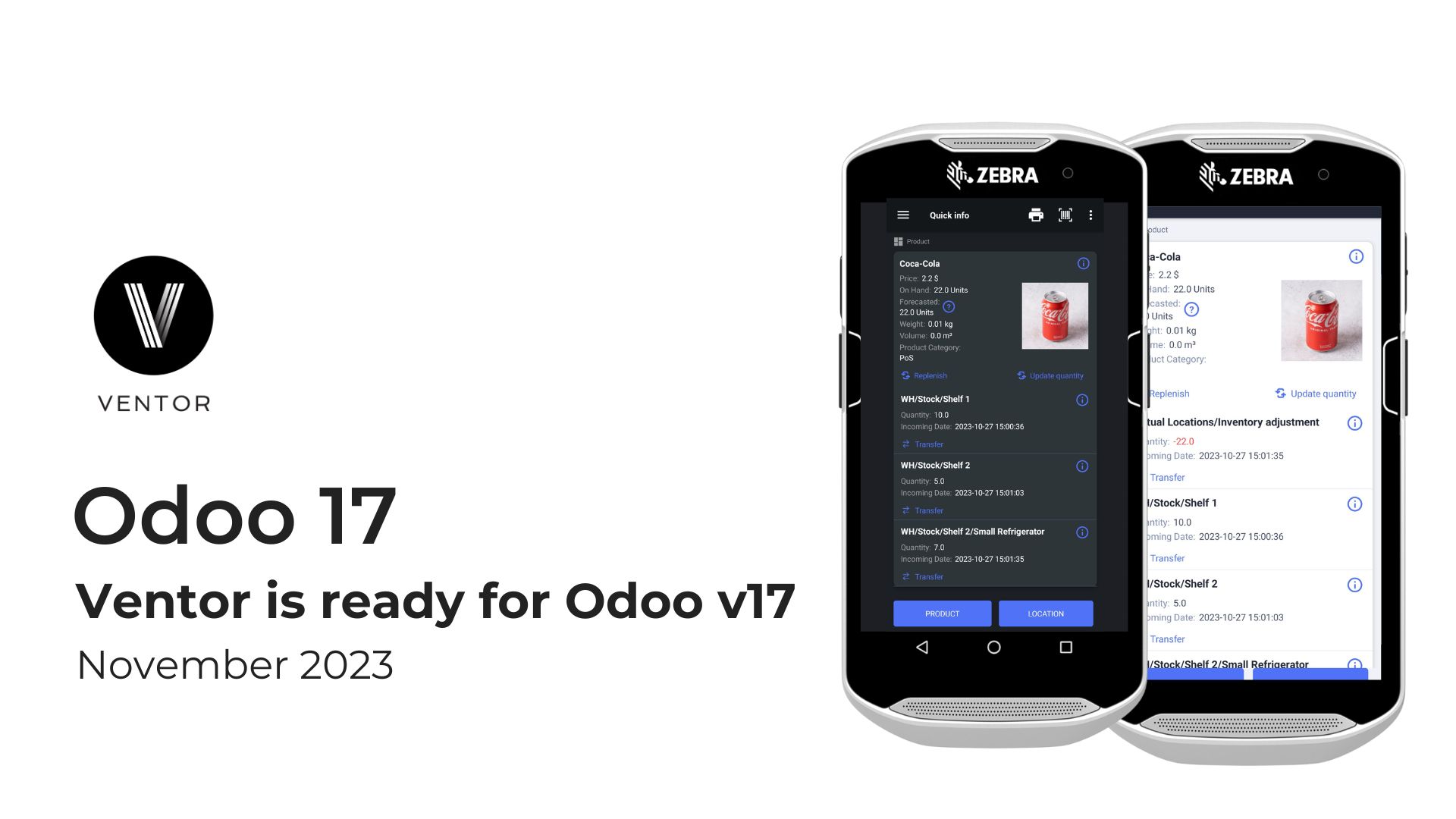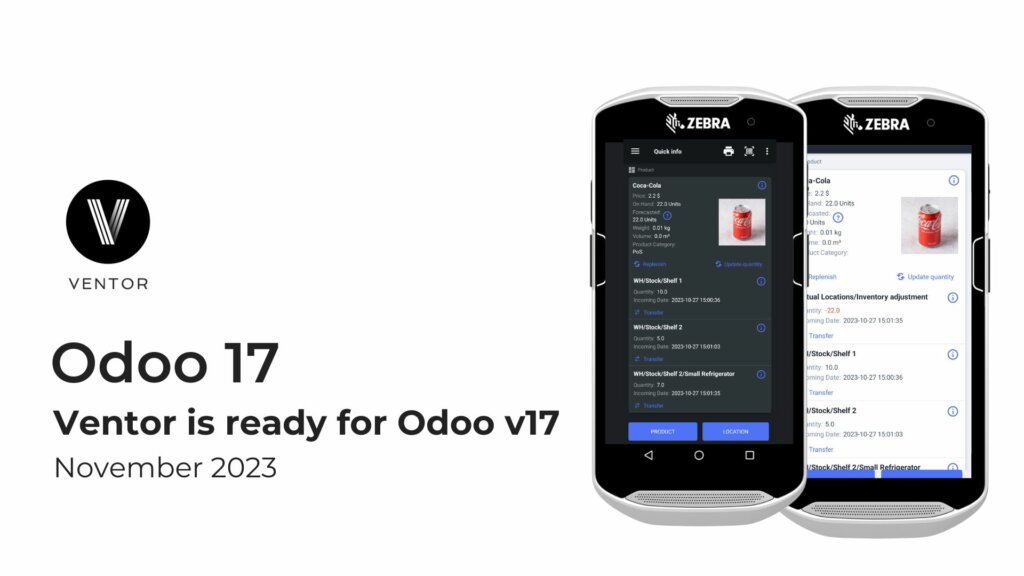 Compatibility
Ventor works with Odoo 8 and higher
Compatible with both Community and Enterprise editions
Only the three latest versions get update improvements