Recently we announced a new design for the Ventor app and some of our customers already tried it. Today we're excited to share Ventor design updates to all.

We've updated our UI, fonts, colors, and other design elements. Added onboarding and comprehensive Dark mode. Made workflows even more user-friendly. Aside from the new design, everything inside the functional part of the app will be largely the same.
How to get the update
First of all, make sure an auto-updates setting is enabled in the app settings (Settings > Update managment > Auto-checking for updates). Then close the app and open it again to see the update screen. The newest version is 2.0.0.
Your feedback
We really appreciate your feedback regarding the new style. Feel free to share it at hi@ventor.app. It would be nice to hear your suggestions, feature request or simply a general feedback about new design.
New design highlights
Menu and settings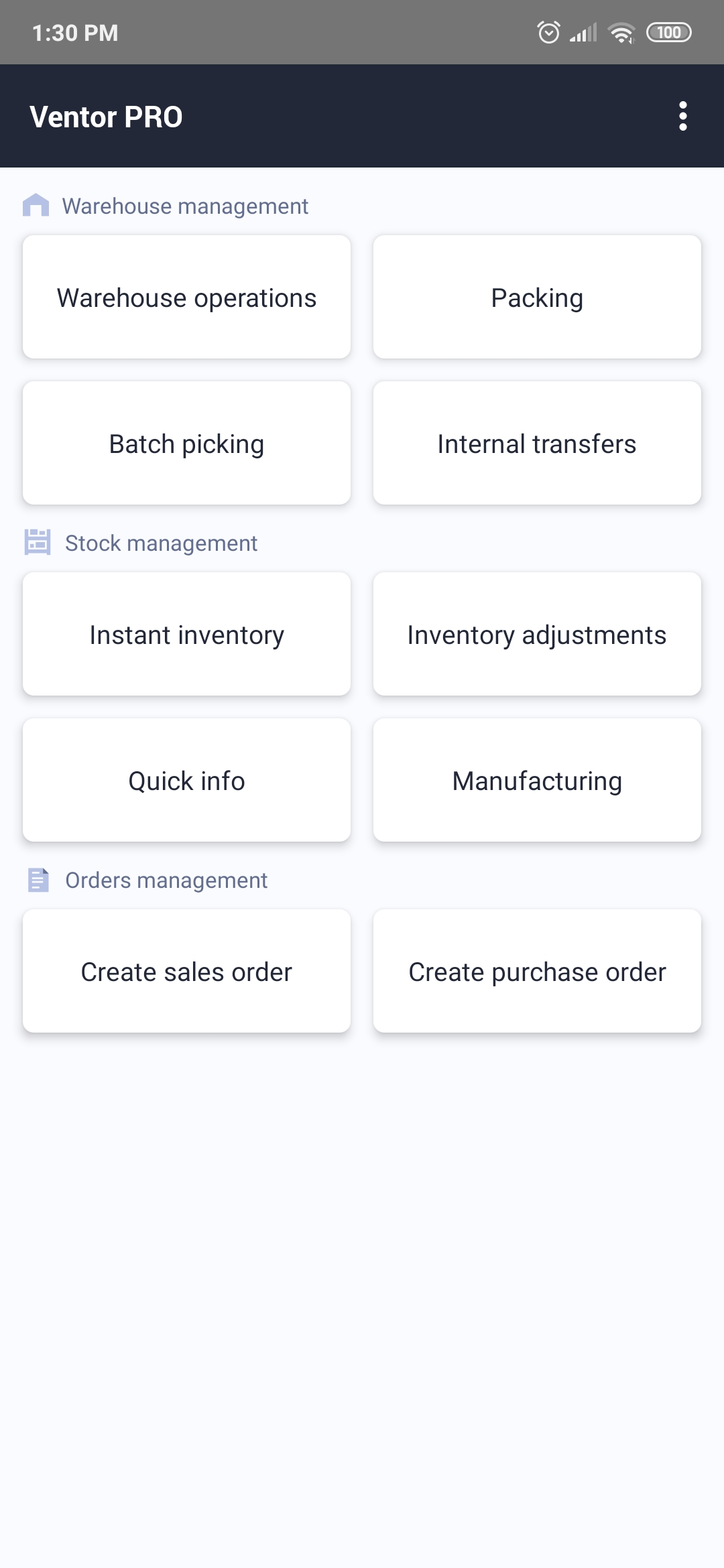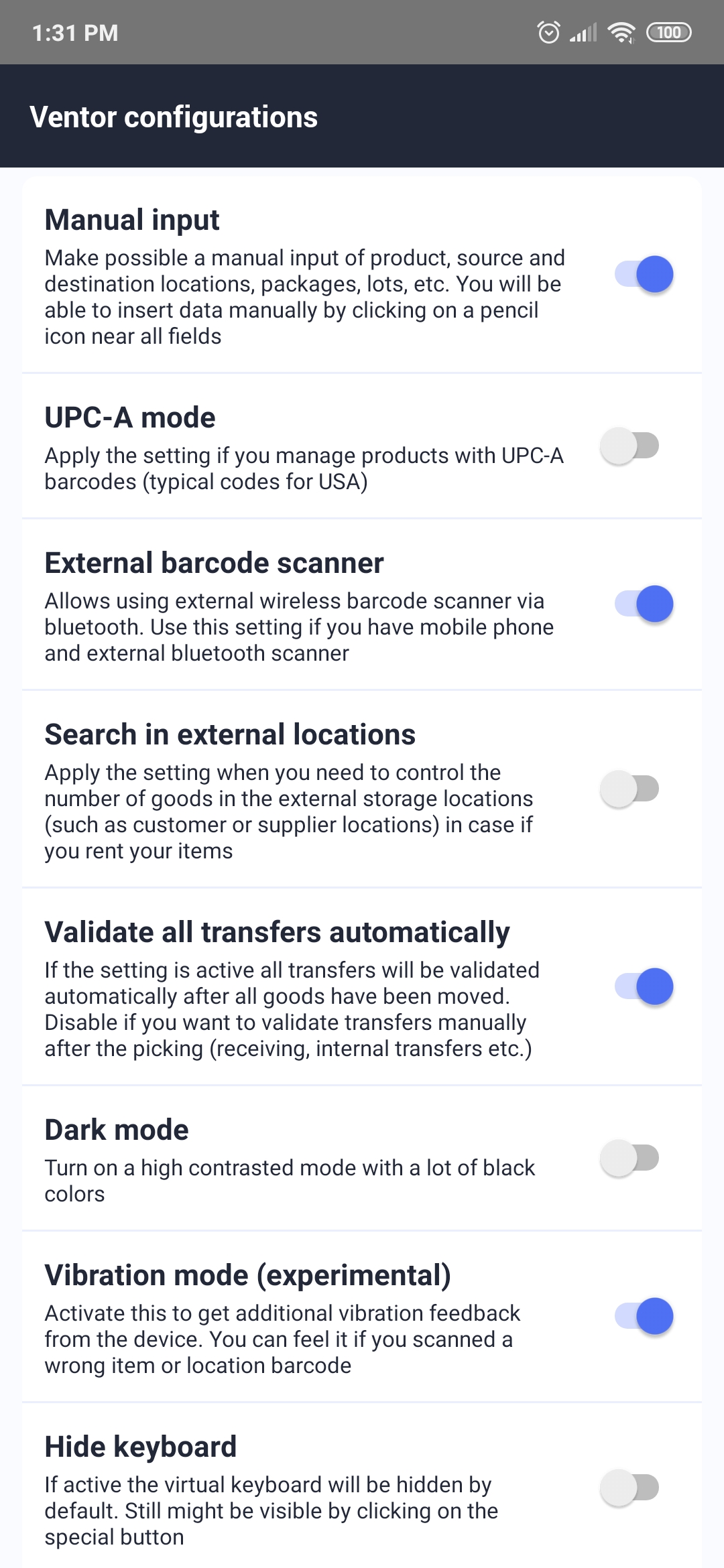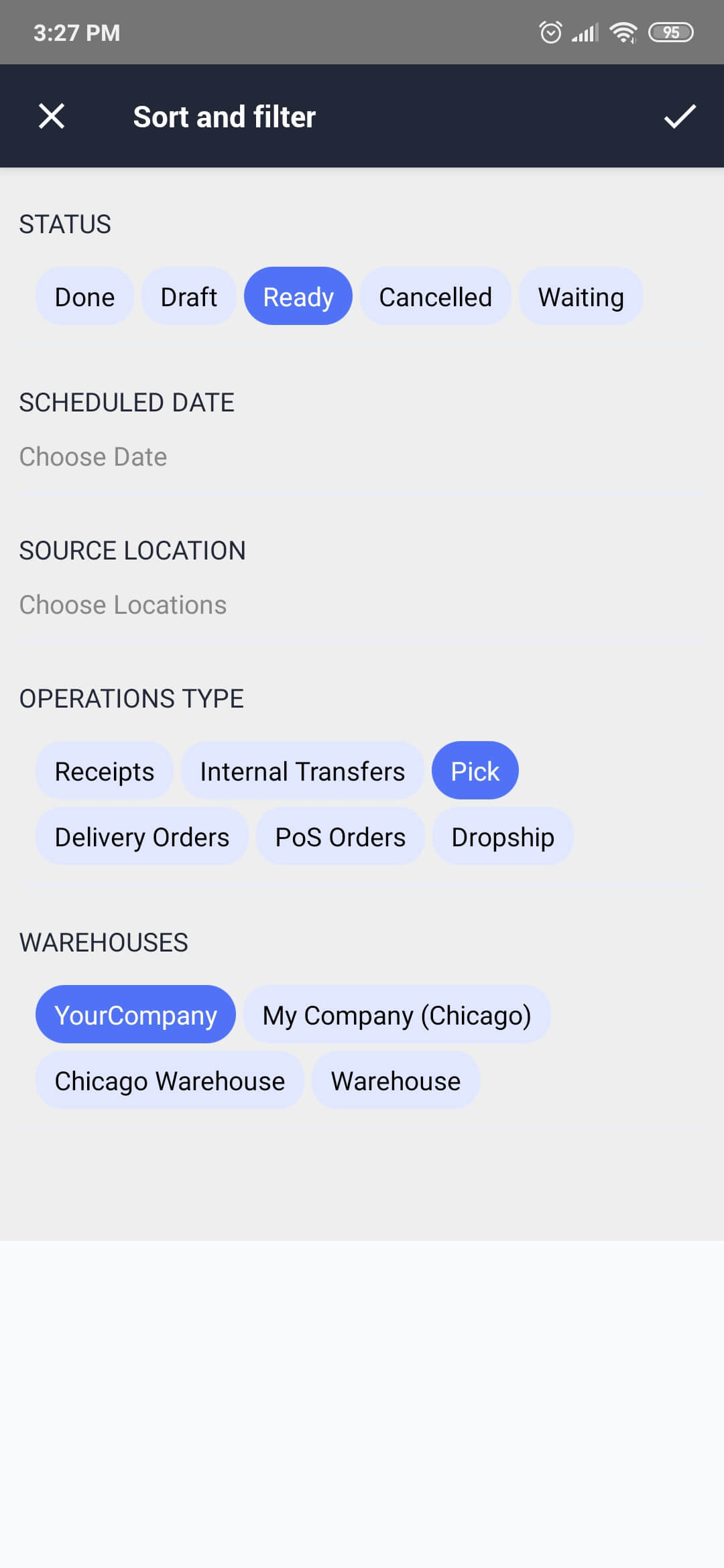 Warehouse operations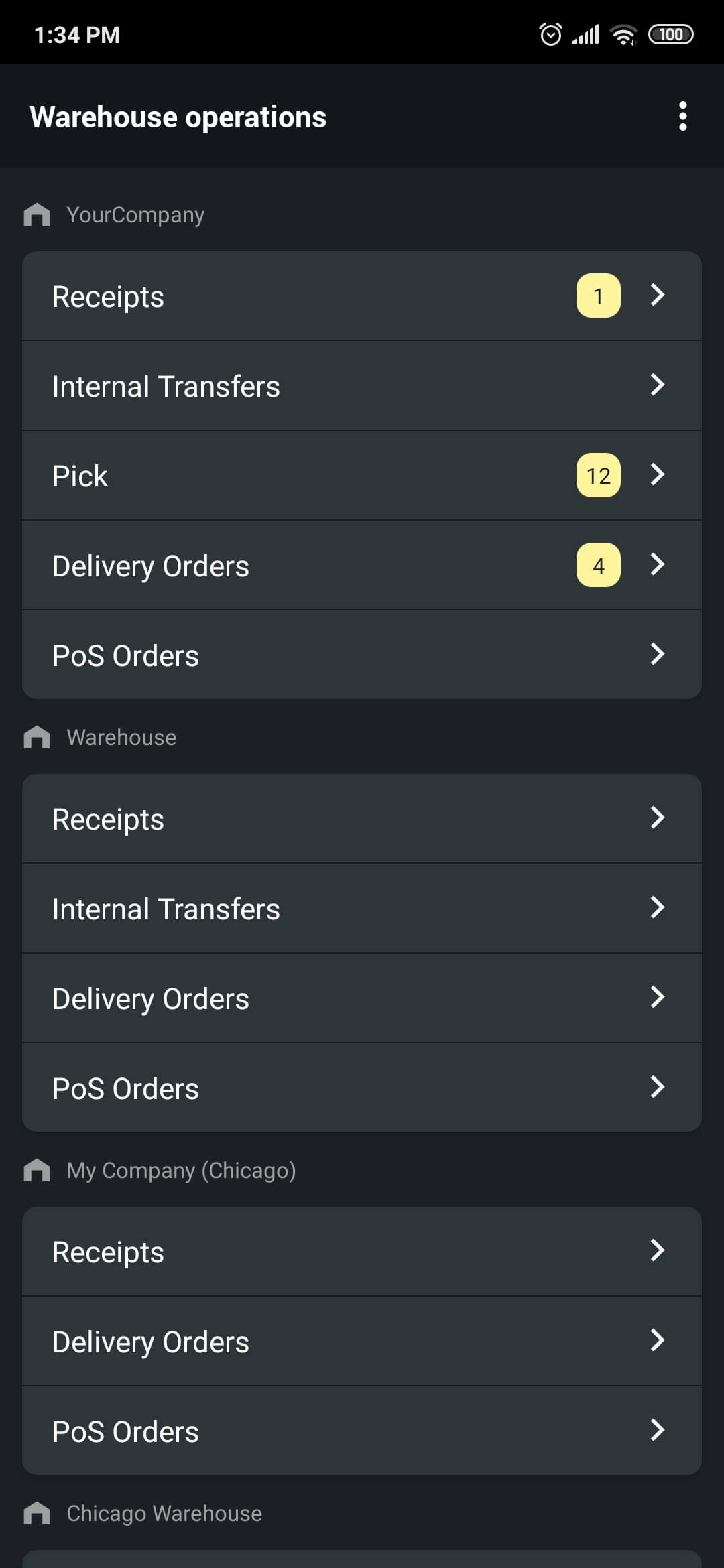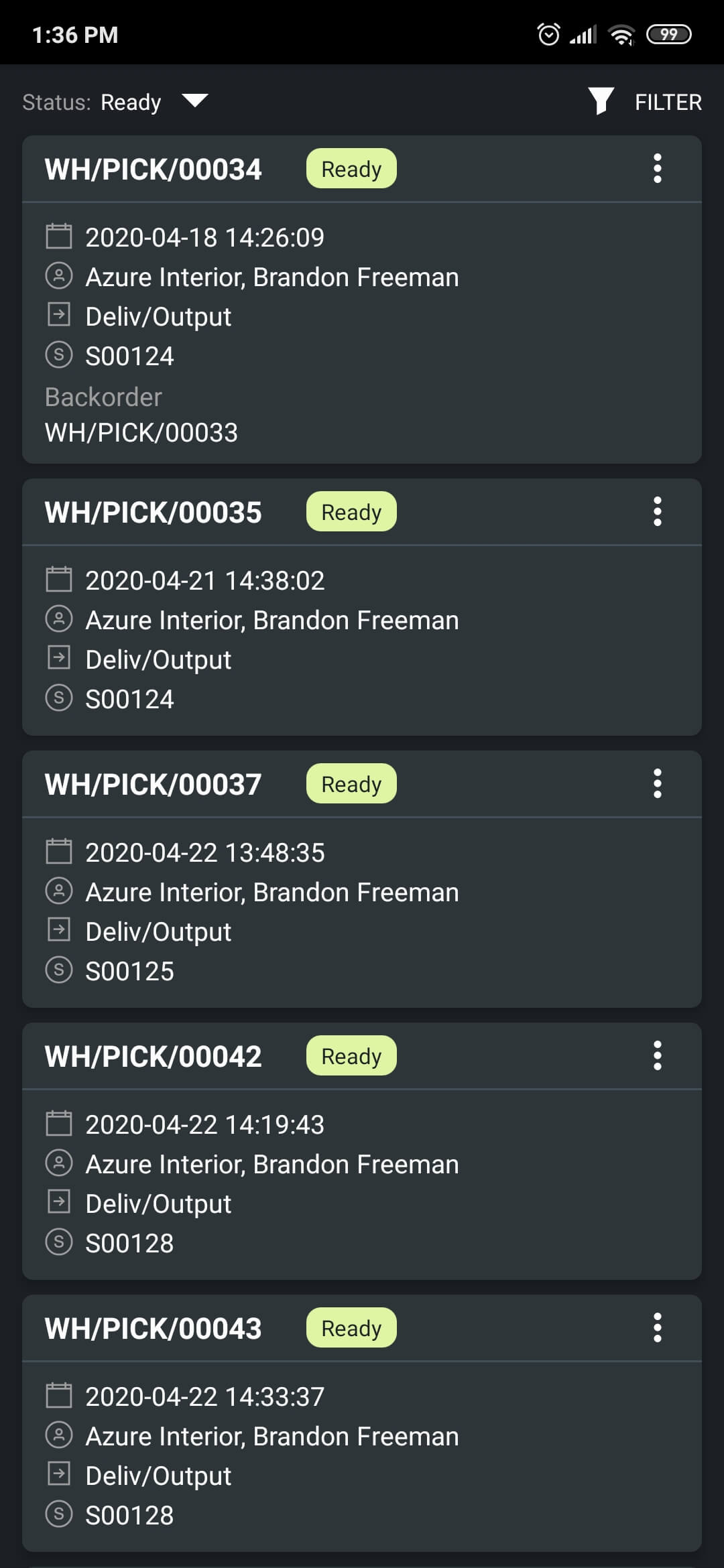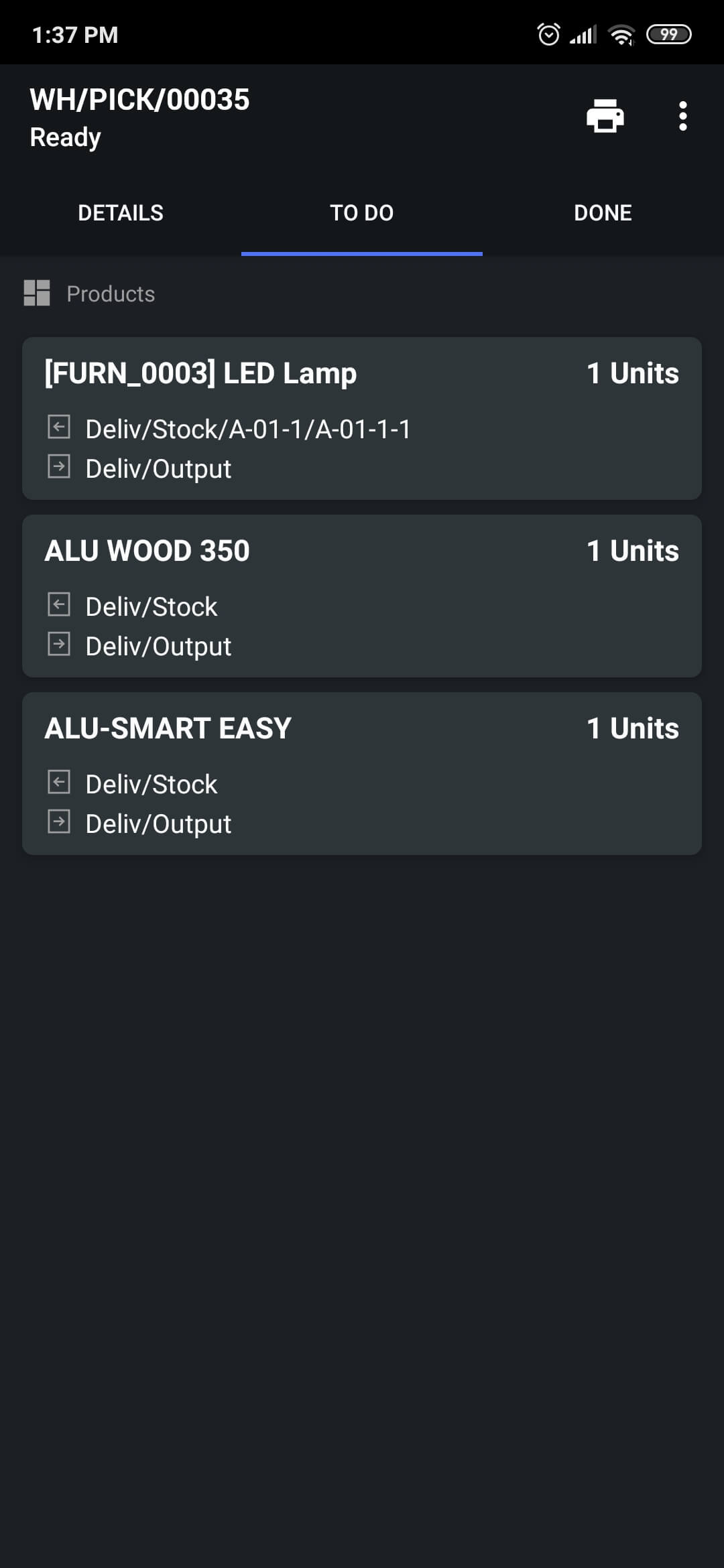 Internal Transfers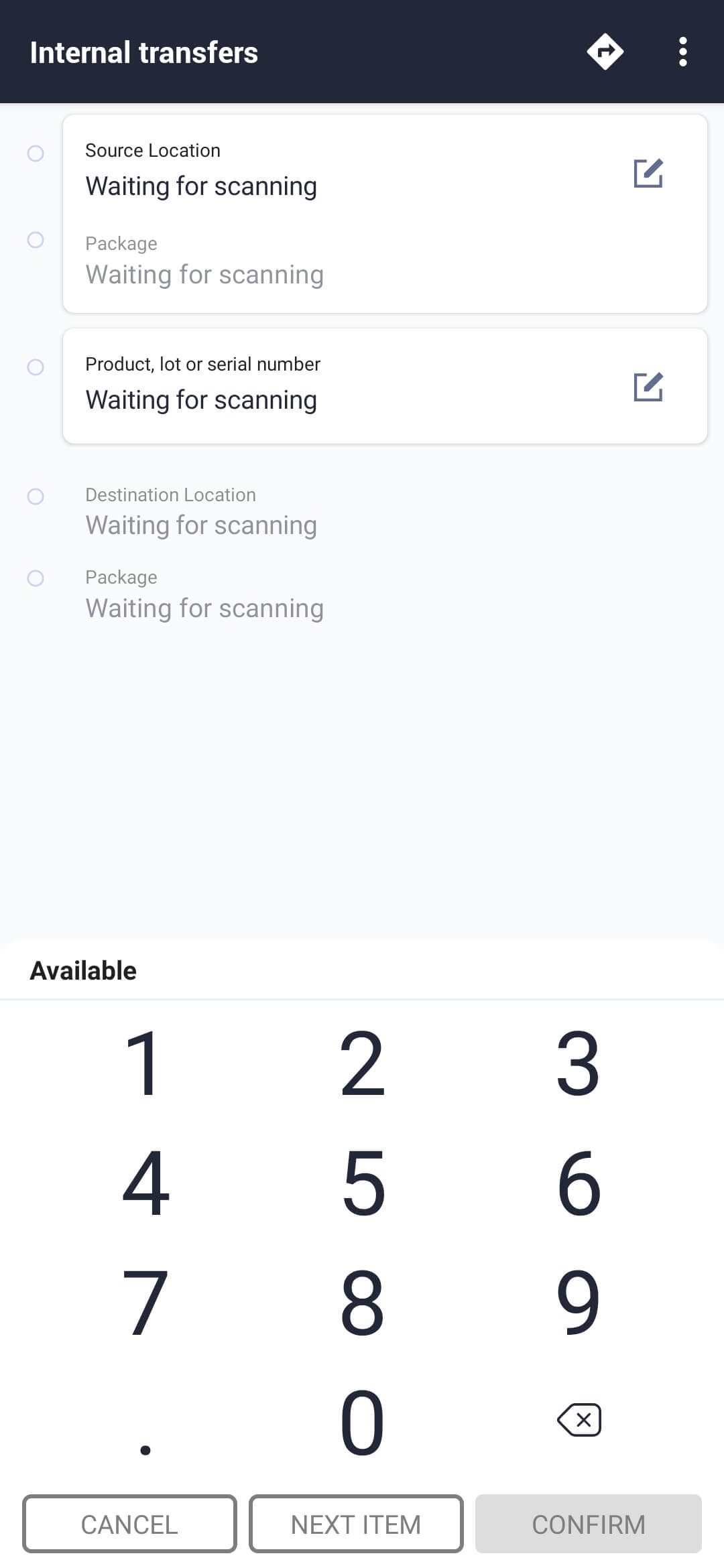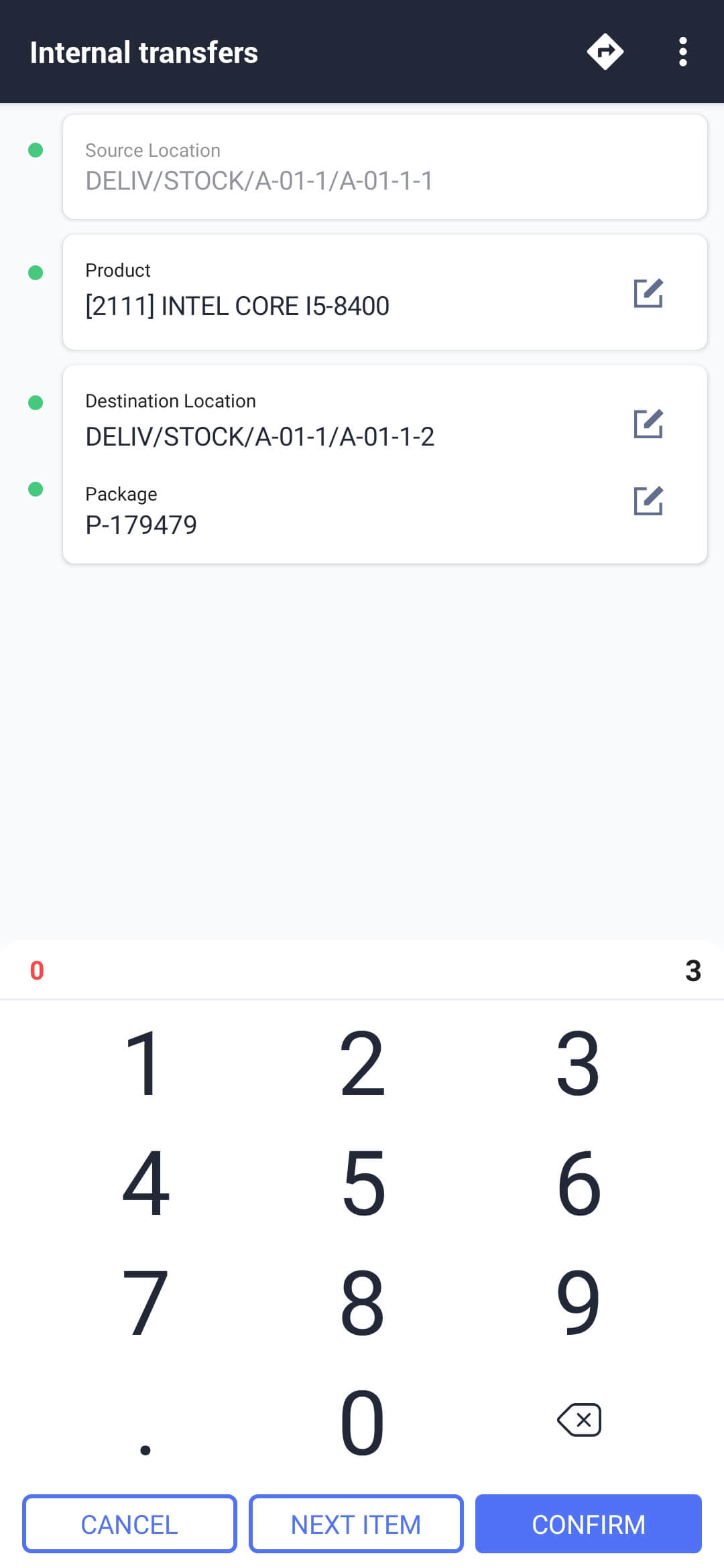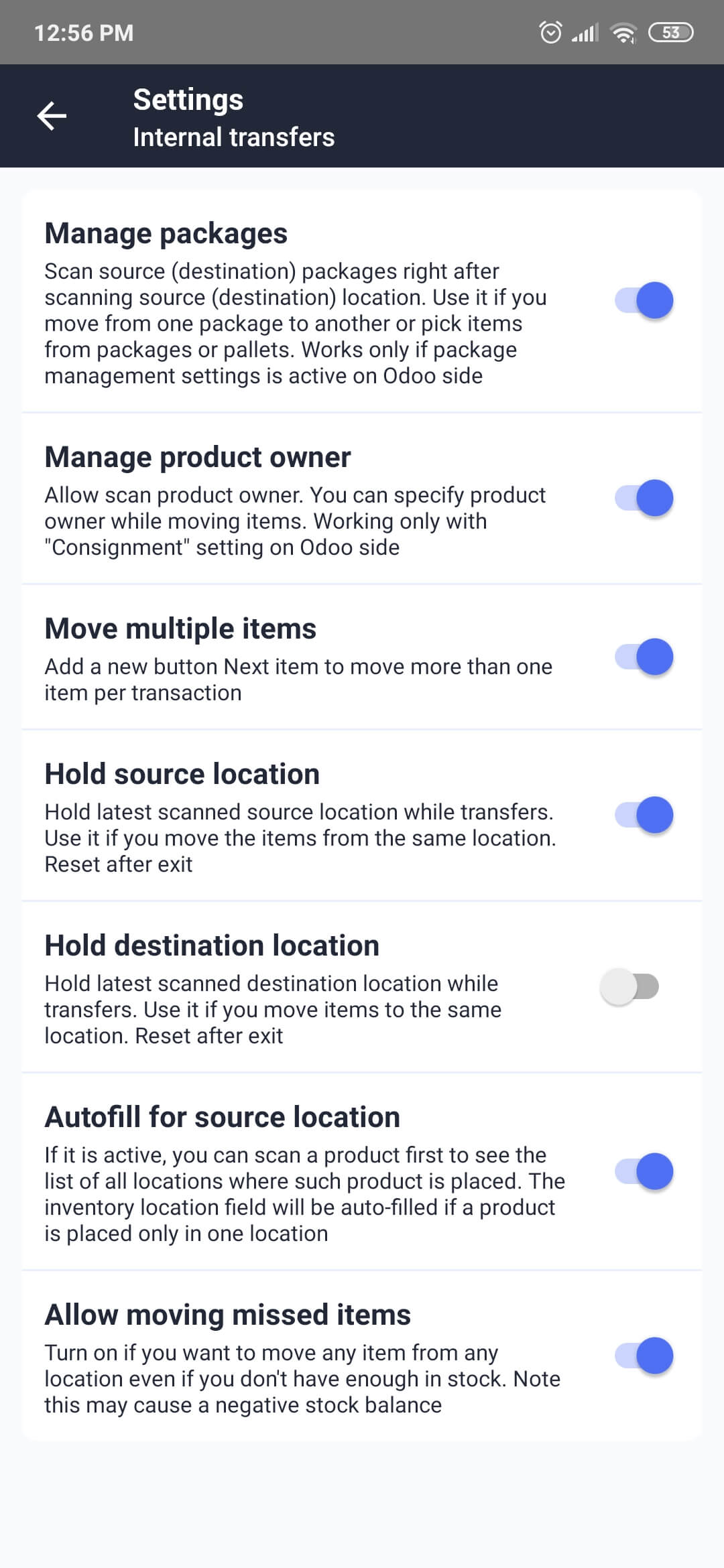 Batch Picking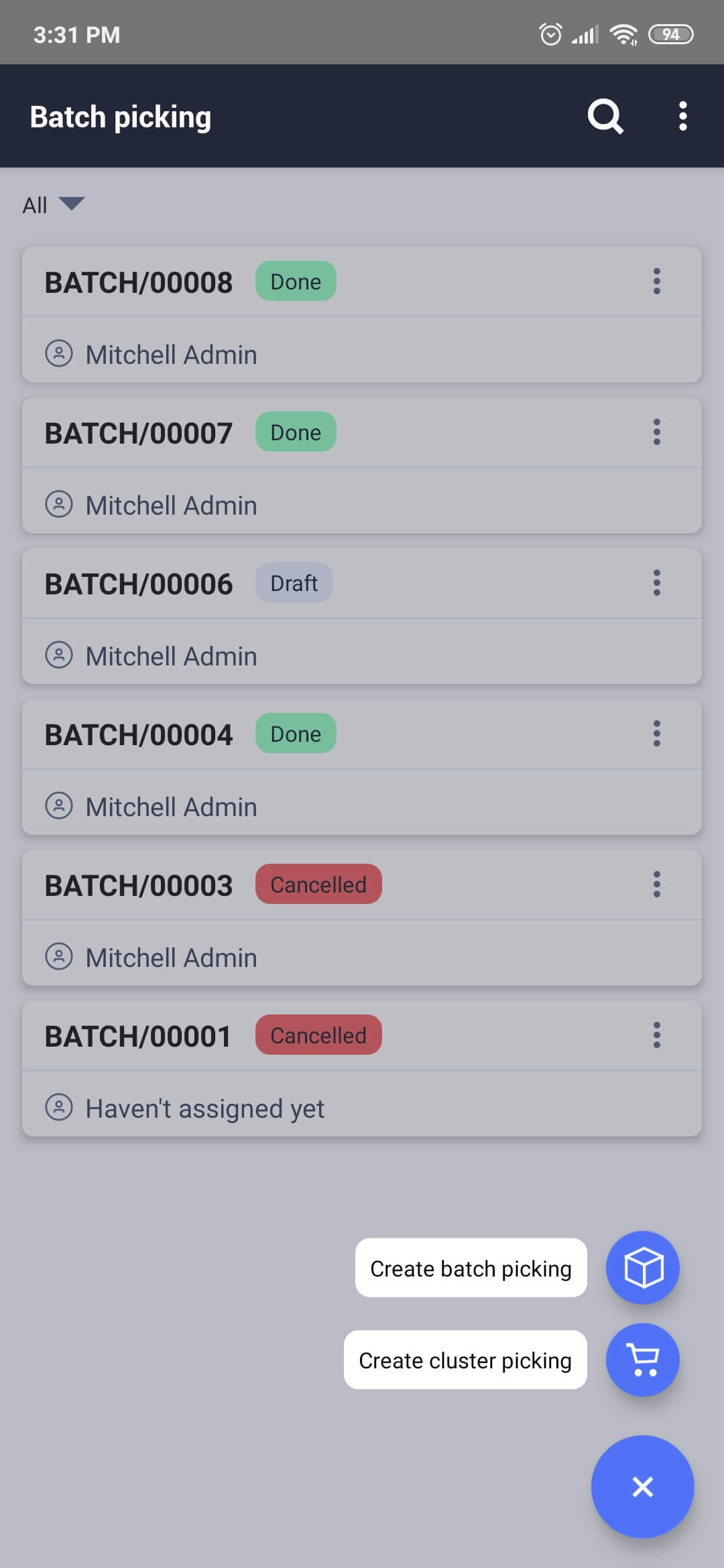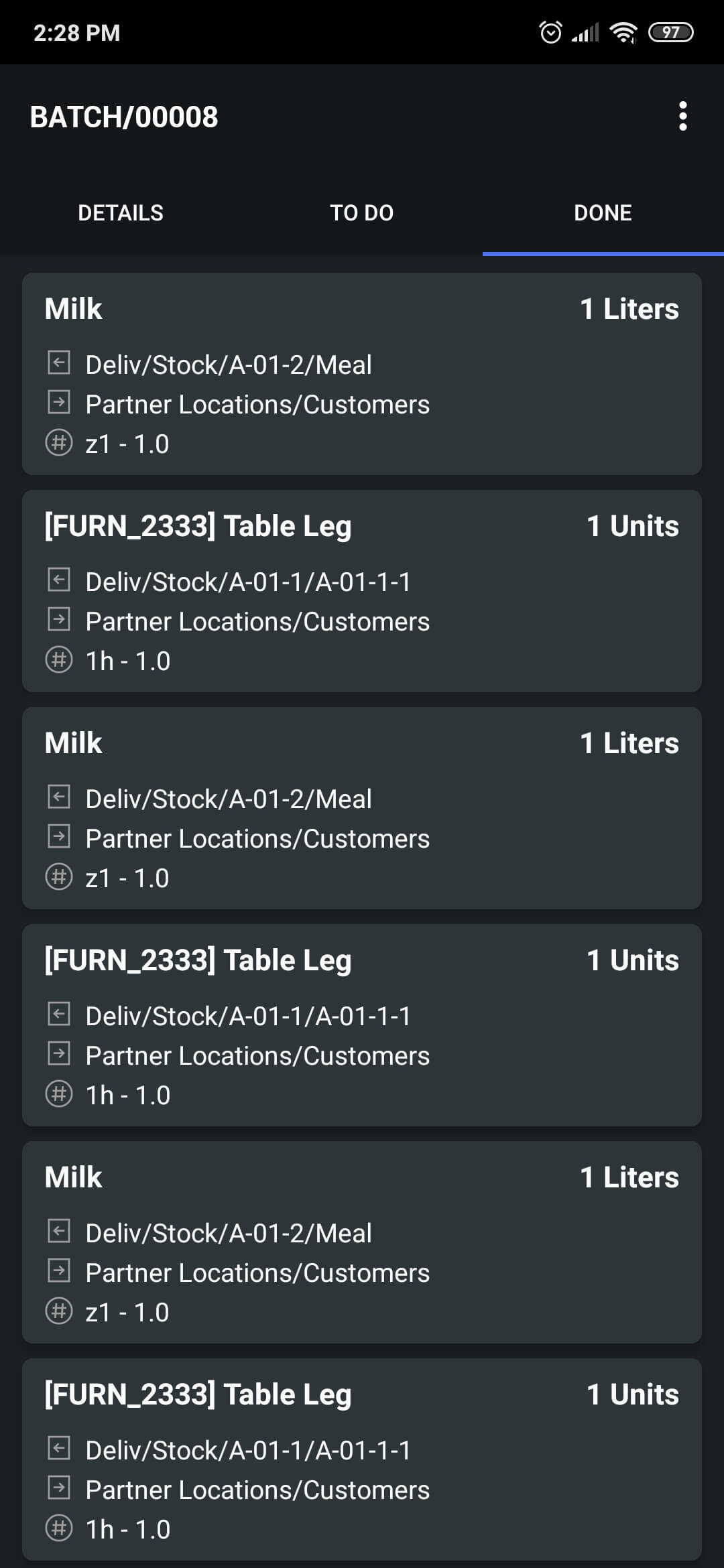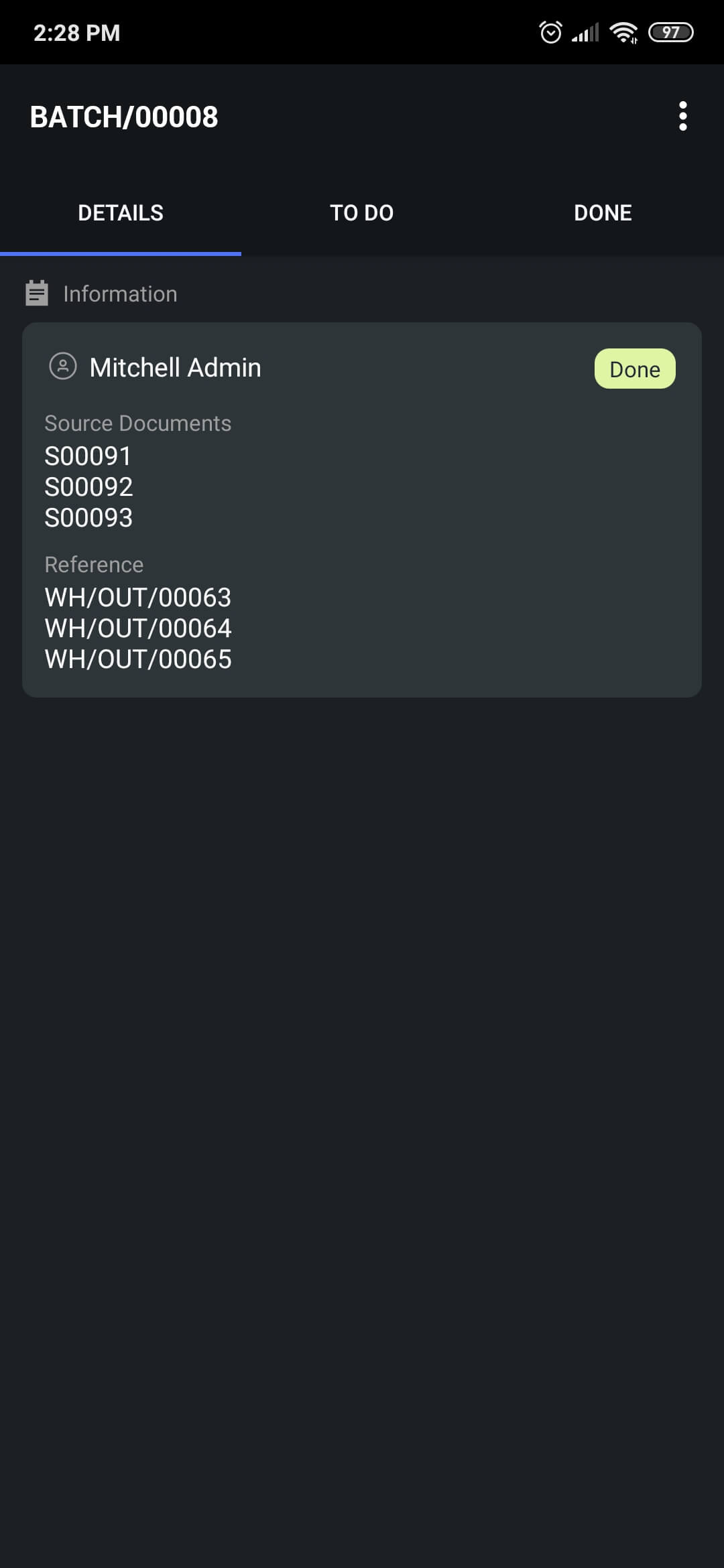 Inventory Adjustment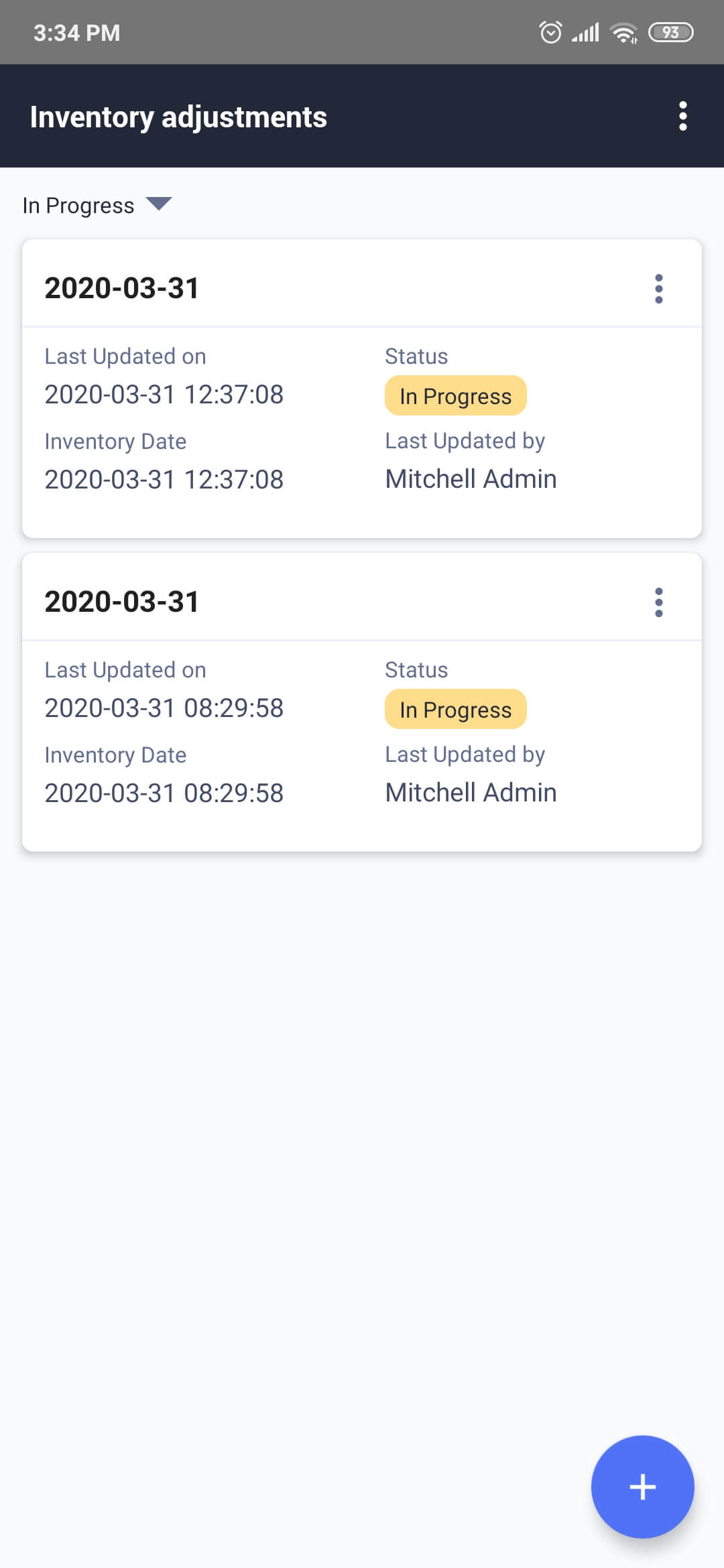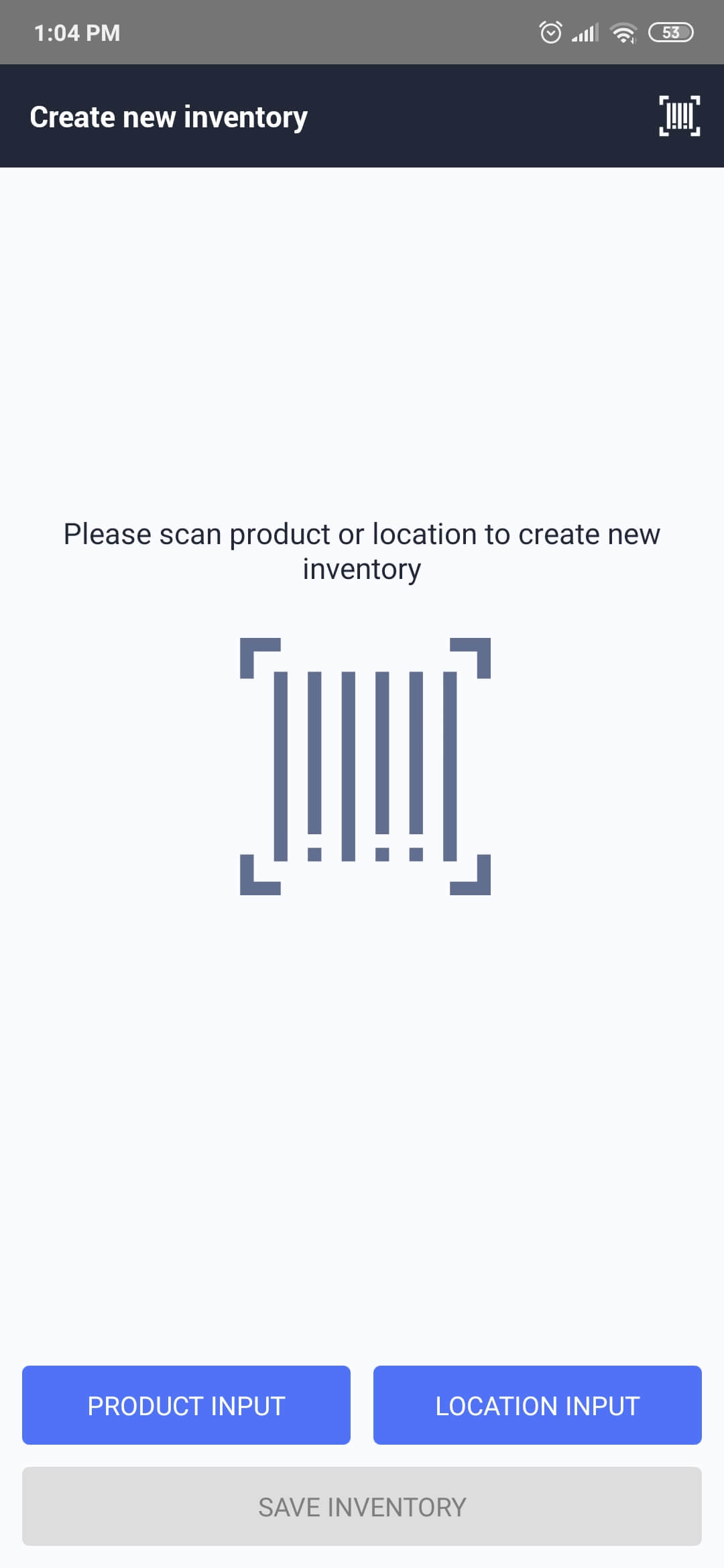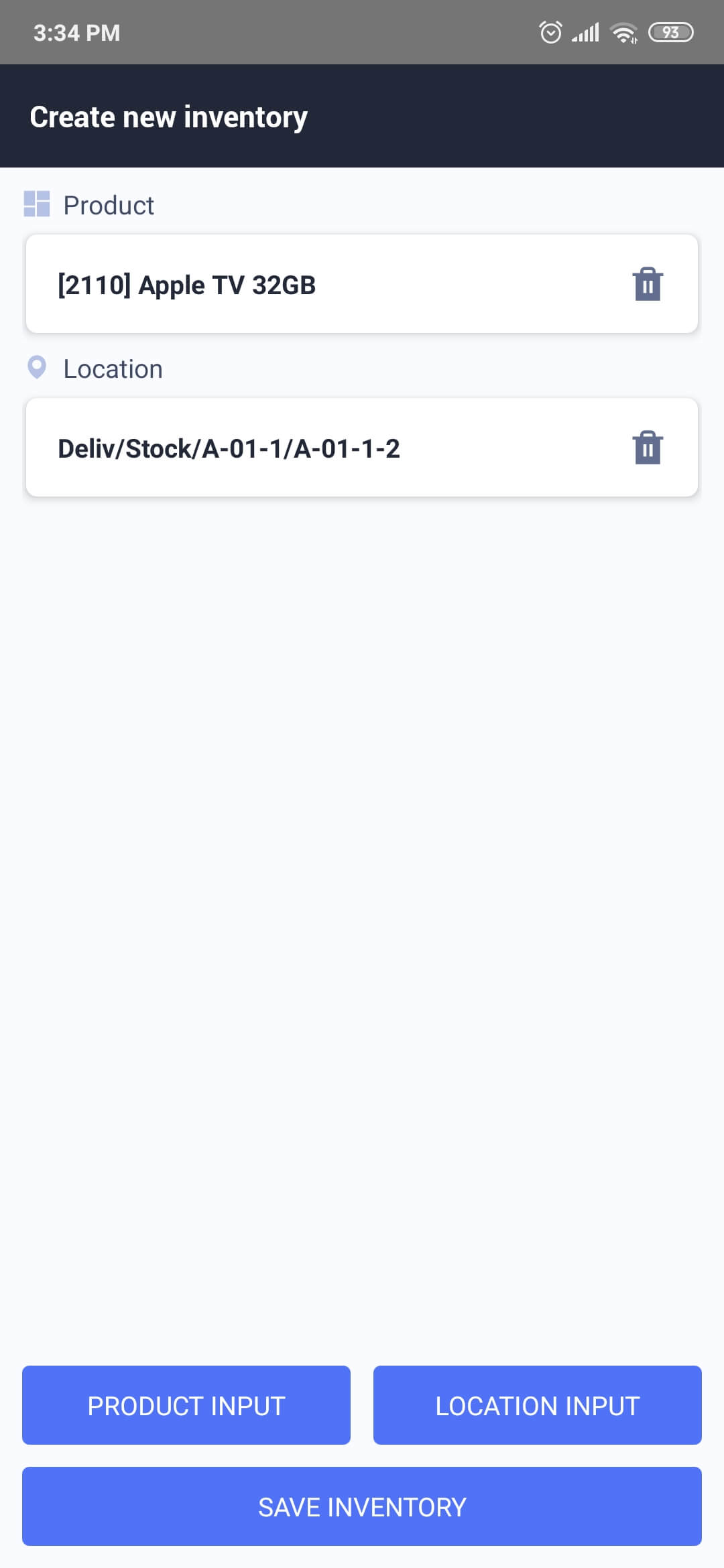 Sales and Purchase Orders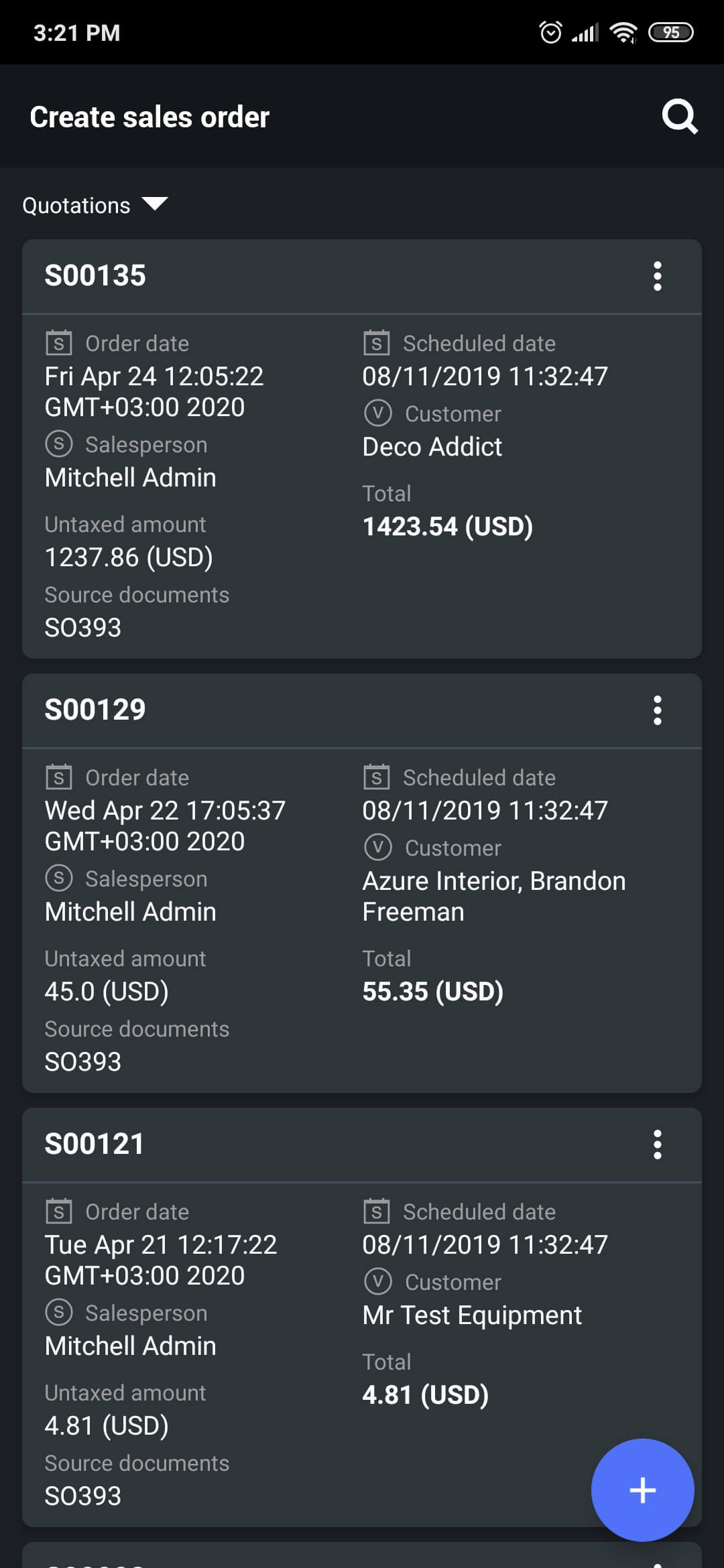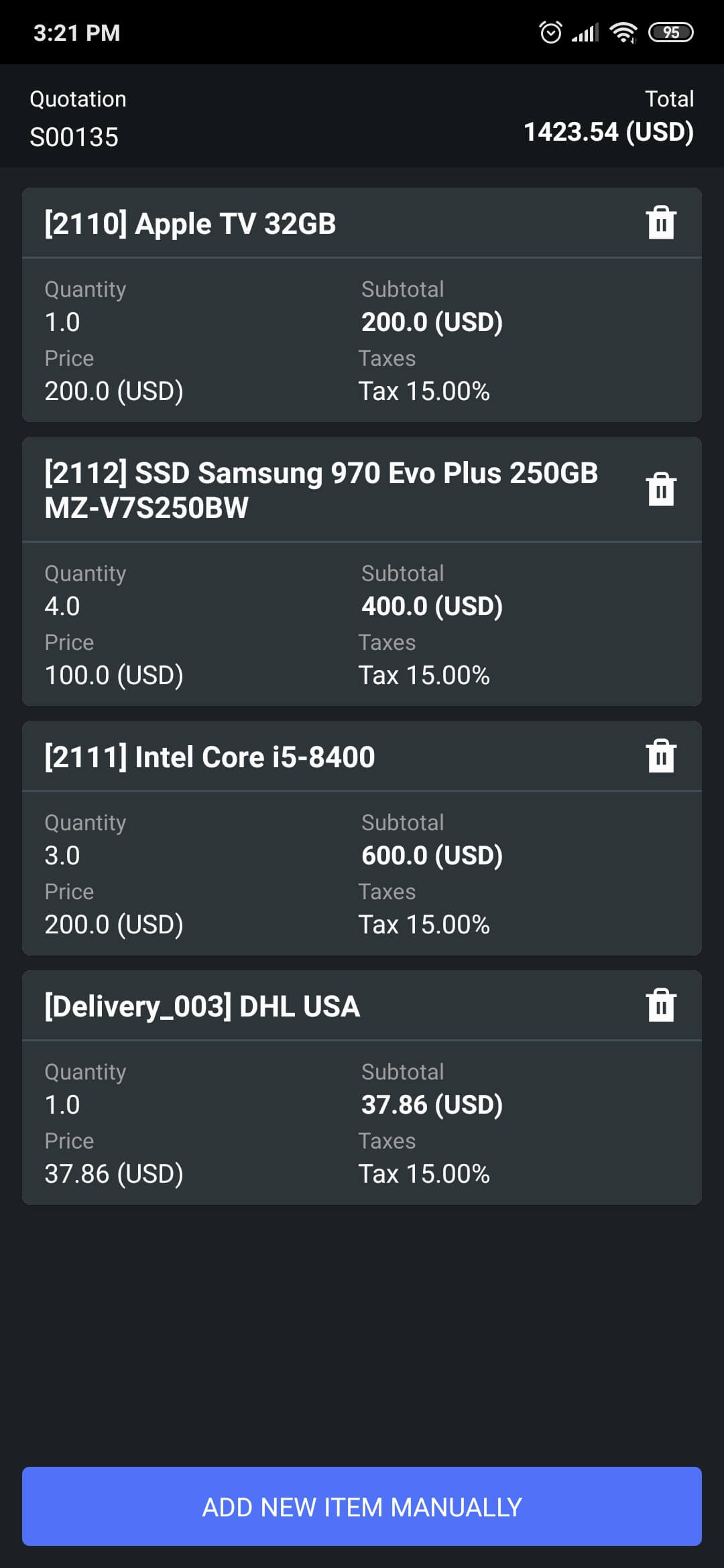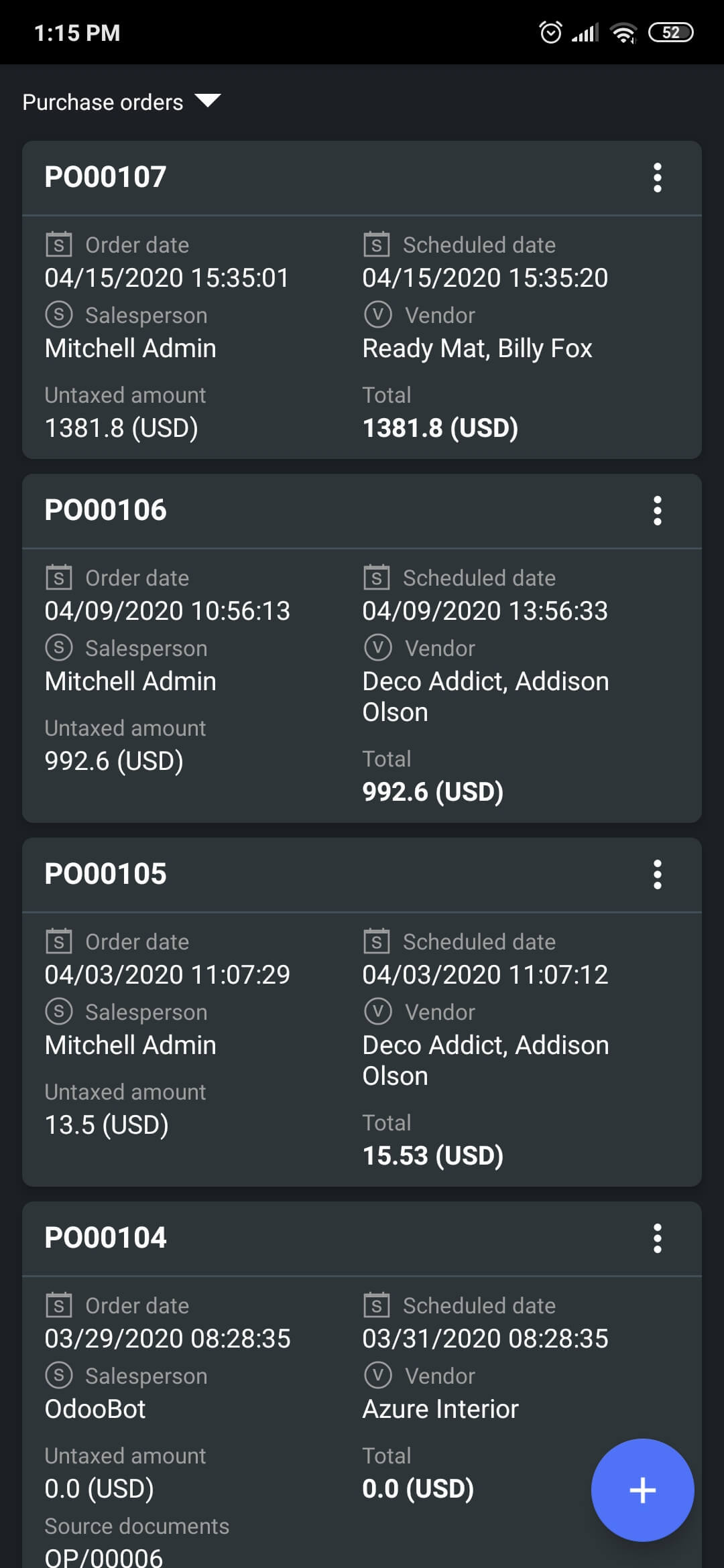 Info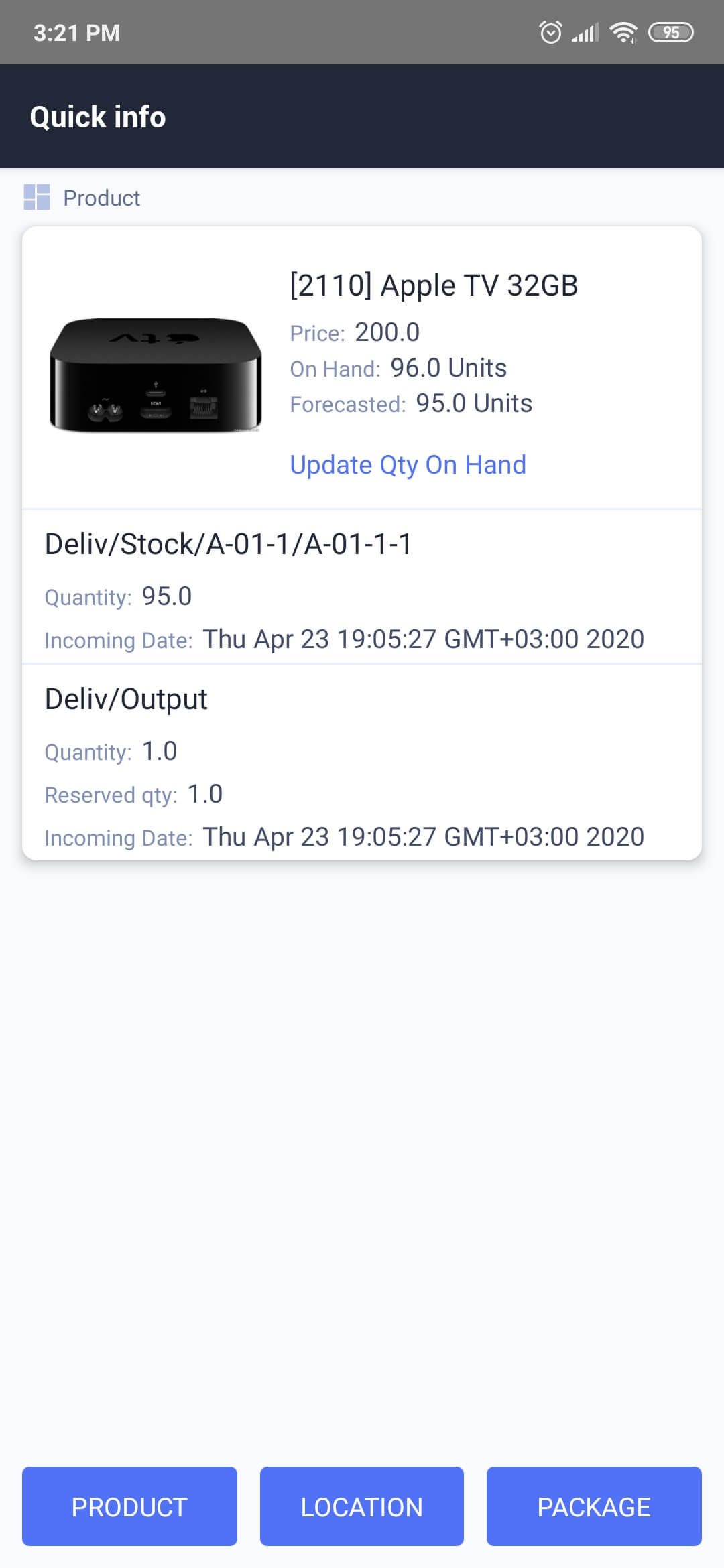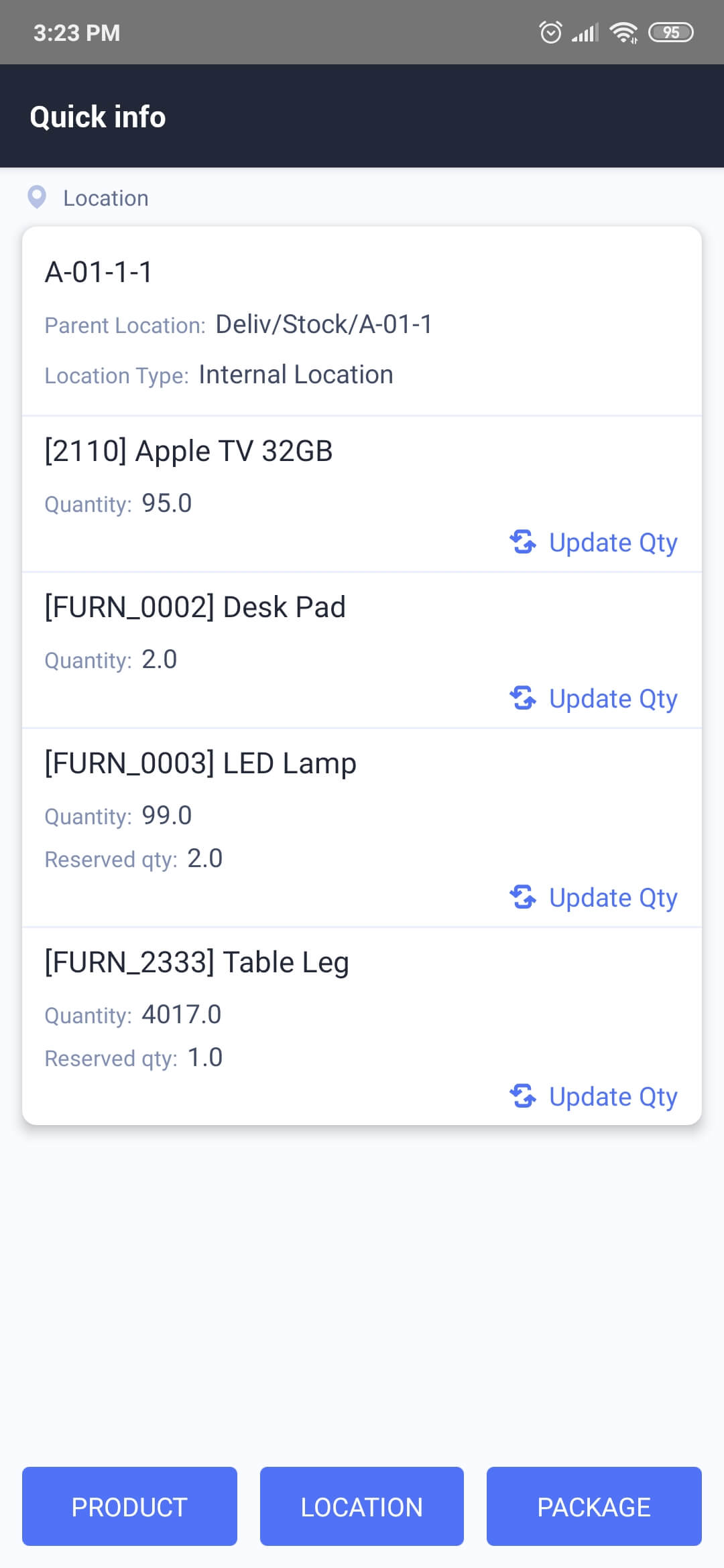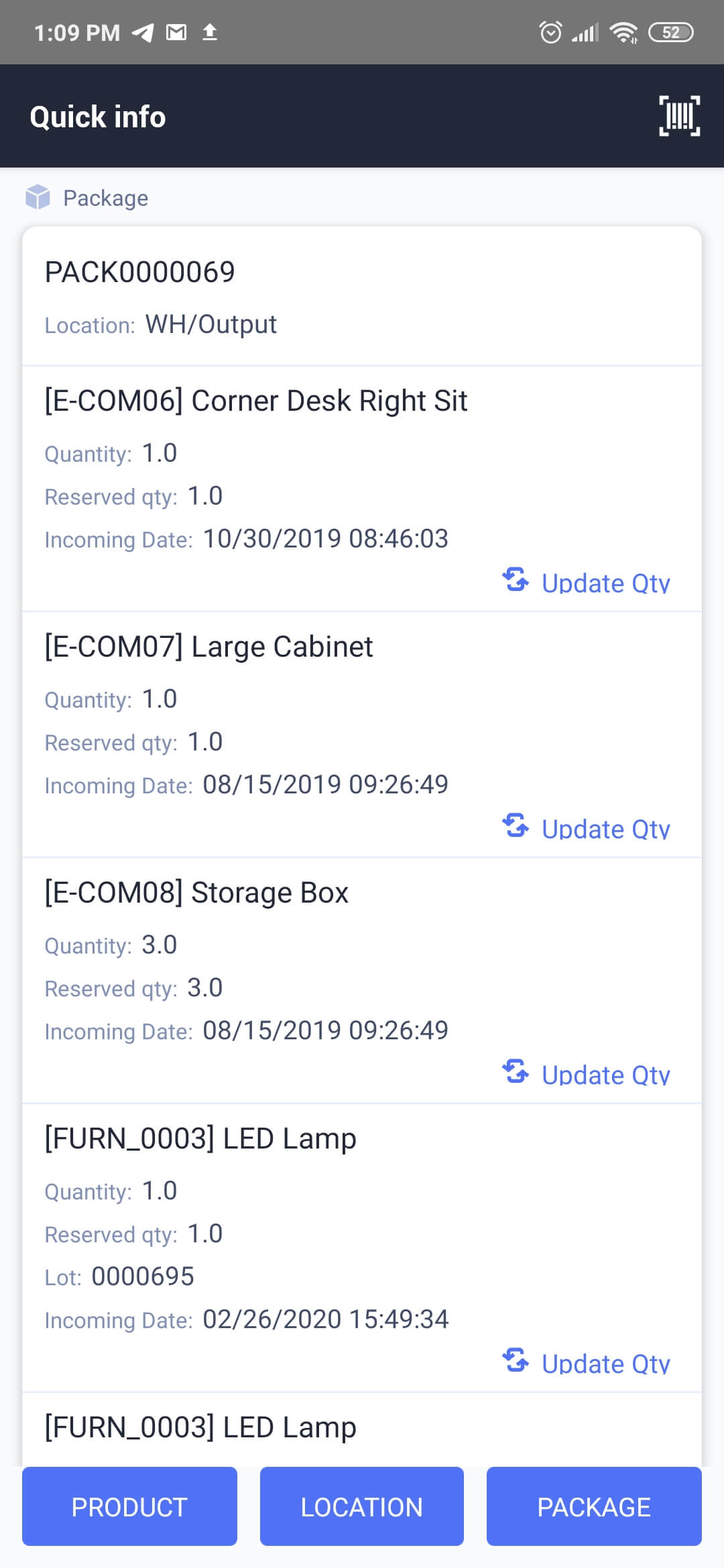 Other Screenshots