Our apps let you replace the default logo with any other one. You can add your company logo or whatever you want (for example kitties) on the start screen of the mERP and Ventor apps.

Here you will find a short instruction on how to change the mERP / Ventor default logo.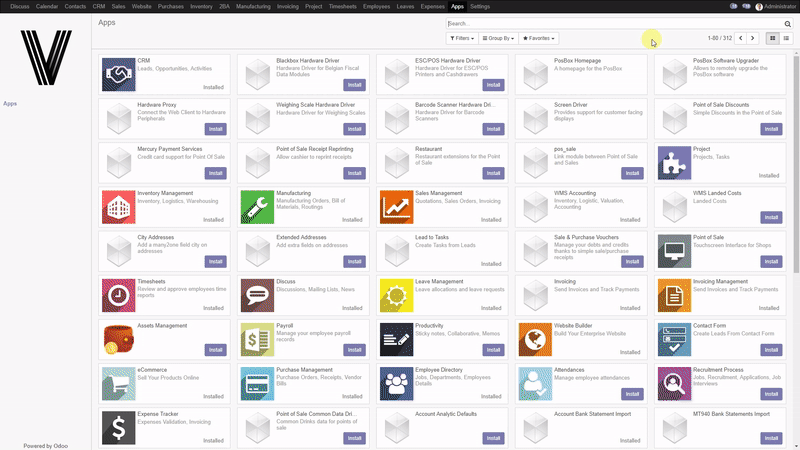 First you need to install a special Odoo app on your Odoo DB Custom Mobile Logo.
Technical name : merp_custom_logotype
You can read how to install Odoo apps here.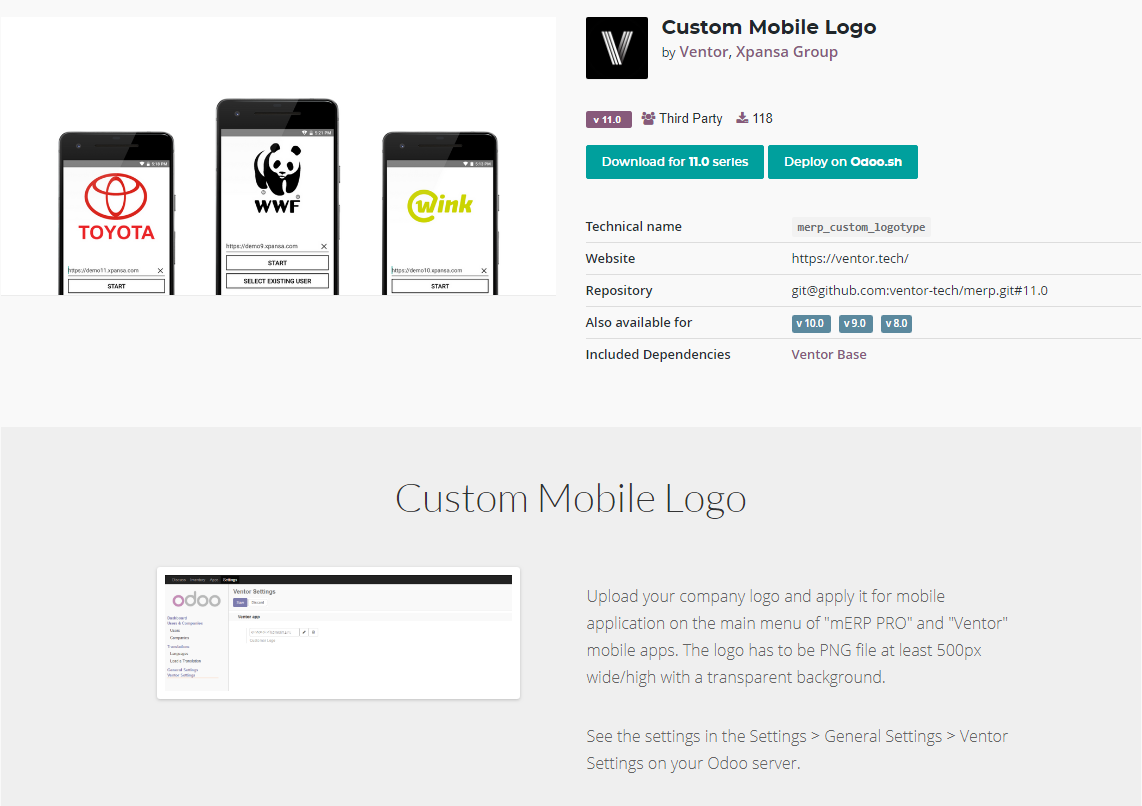 Then upload your logo.
Go to Settings > Ventor/mERP Settings > Upload your file > Save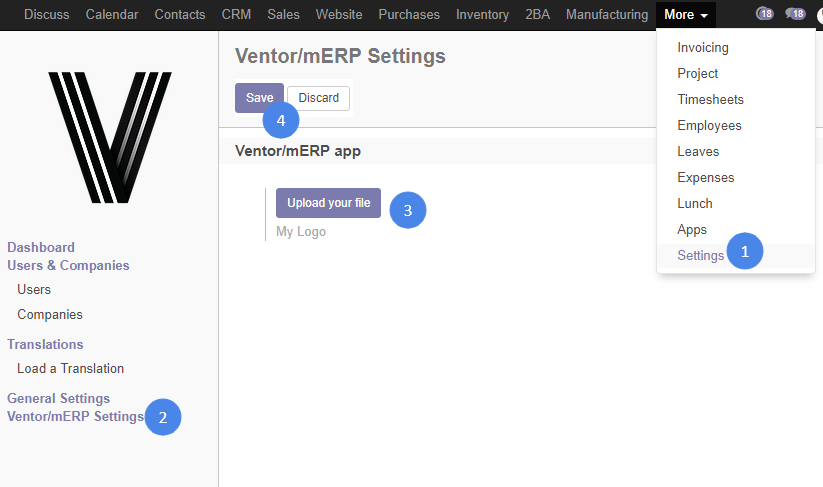 The file must be .PNG format. We recommend using an image with a resolution of at least 500×500 px and with a transparent background.
That is it. Check the mobile app!
Restart mERP / Ventor, your logo will be appeared on the start screen. For the example, we applied the logo of one of our customers.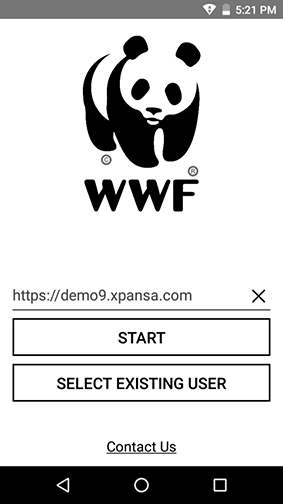 Subscribe to our newsletter and follow Ventor.tech twitter and don't miss updates.
Note: If for some reason you cannot upload an image, please make sure the checkbox is activated.