The new update of the Ventor app, version 2.0.4 (1.6.7 on Google Play), is here.
Update your app to the latest version to get new features.
Download a 7-day free trial here if you haven't had a chance to test the app yet.
New Feature
We interviewed our customers recently regarding improvements that they would like to have in the Ventor app.

Based on the responses, we developed a new feature named "External transfers". It allows the creation of IN and OUT transfers without creating purchase or sales orders.
Go to the External transfers menu and choose what transfer to create
For example, it is possible to create Odoo delivery transfers using the "External transfers" menu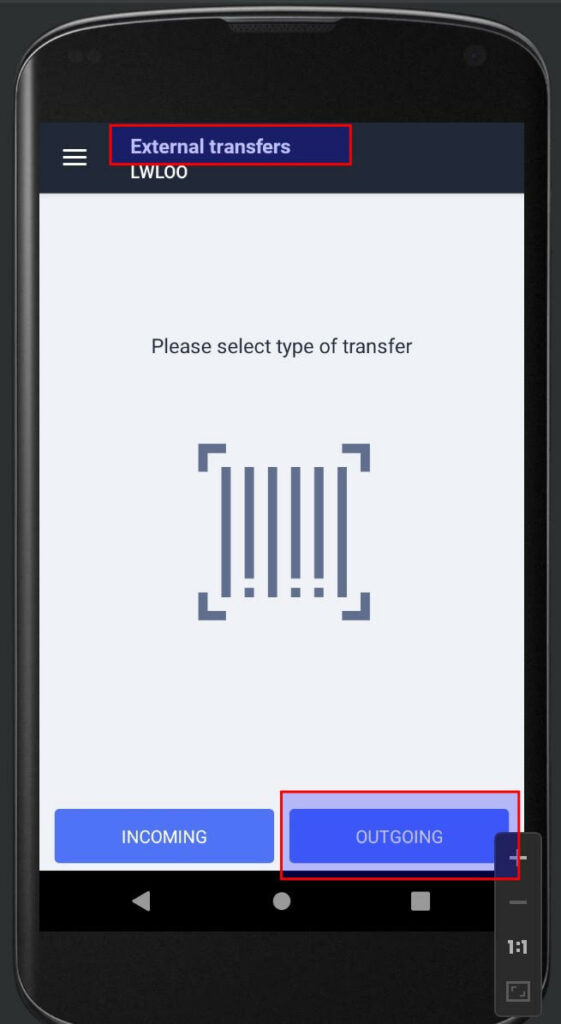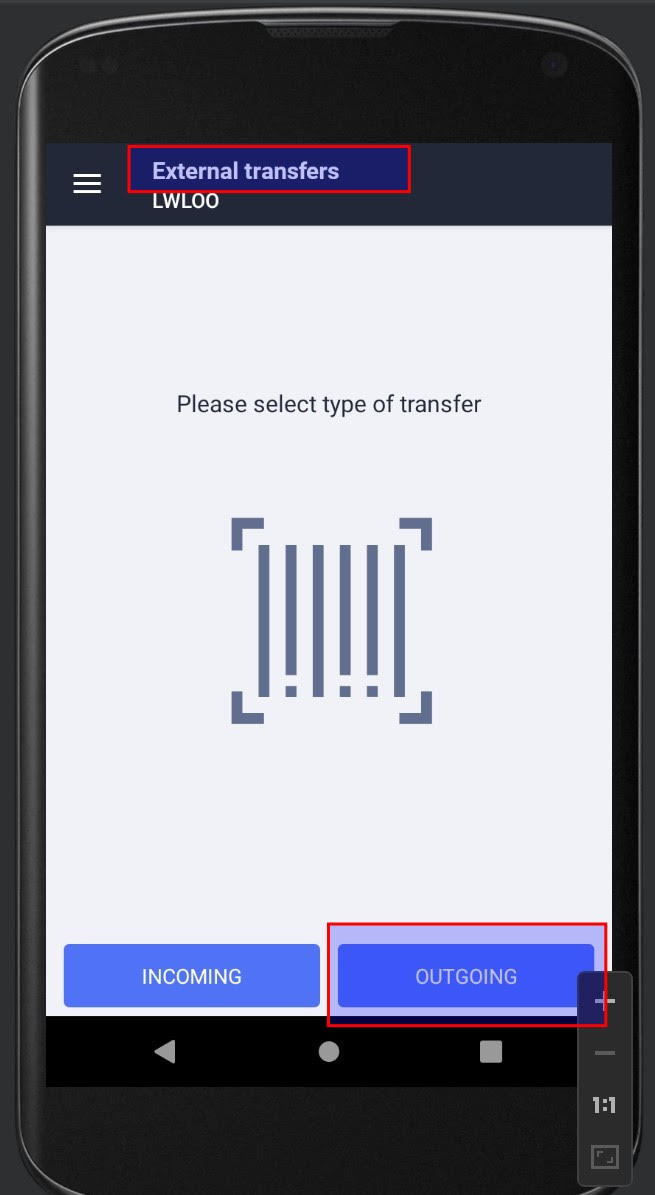 Scan products you receive or ship and click "Transfer". The related transfer (IN or OUT) has now been created in your Odoo Inventory, and products were moved.
WHAT else is NEW?
Release notes for version 1.8.3
Force accounting date for the "Instant inventory" menu 
Change the source location when the setting "Show next product" is switched on for Odoo 10
Fix increment by package for the "Warehouse Operations" menu
Turkish language
Two-factor authentication option
Fixes: Subtotal for orders with price list; increment for a decimal number; search pack operation by product for Odoo 13
Release notes for version 1.8.4
Support shipping labels printing on any Zebra printer ("Packing" and "Warehouse operation" menus)
Possibility to edit already processed lines in the "Warehouse operations" menu
Fix for Vendor price lists and serial numbers for Odoo 11
Release notes for version 2.0.0
Fully updated UX and UI, including dark mode (beta)
Updates for Arabic, French, and Spanish translations
Fixes of duplicating users after changing password; routing and reservation strategy sorting
Possibility to scan package name on dialog, "Package name"
Release notes for version 2.0.1
New menu: "Leave a feedback"
Allowing picking any S/N instead of default (suggested by Odoo)
Reading traceability settings from every operation type for more accurate S/N and Lot management
Release notes for version 2.0.2
UI and UX fixes and improvements
Long tap of the "C" button to clear all text
Bigger images for the "Quick info" menu
New fields (Carrier, Weight, Priority, Responsible) for the "Warehouse Operations" menu
Advanced configurations (in the main settings)
Auto assignment of transfers to a responsible user (Odoo 13)
Sorting transfers by priority for the "Warehouse Operations" menu
Option to print delivery slips
Updating the "Manufacturing" menu for Odoo13
Fixing the UoM issue while receiving and through internal movements
Bugfix for the "Internal Transfers" menu (creating draft transfers)
Release notes for version 2.0.3
Switch the "Manual input" setting to default
Fix the manual search in the "Warehouse operations" menu
General bugfix and improvements
Release notes for version 2.0.4
New "External transfers" menu (beta; doesn't support lot and serials numbers yet)
Scan button moved to the bottom line to simplify scanning from mobile devices
General UI and UX fixes and improvements
Suggest your feature
Are you a Ventor user or just testing the app and found the app useful but have no really needed feature? Drop us a mail and describe a business issue. Add screenshots and explain how you would like to improve the app. We will read all emails and choose the best one to implement for free or with a good discount!
* * *
If you experience any issues with our app, you can contact our support team through the feedback form in the app or by dropping us an email at support@merpapp.com.
Follow us on Twitter and subscribe to our newsletter and YouTube channel to make sure you don't miss updates.